Forestville Chiropractor for Optimal Health
Revitalise at Forest Chiropractic Wellness Centre
Forestville Chiropractor Dr. Keith Farrugia is passionate about family wellness. His mission at Forest Chiropractic Wellness Centre is to give his clients the information and tools they need to take an active role in regaining and maintaining their health in a natural and holistic manner. Dr. Keith believes that to attain health, it's important to address the cause of the problem, not to mask its effects.
Focusing on True Wellness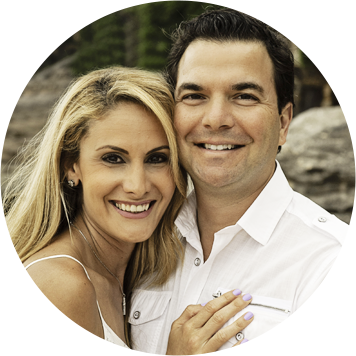 Dr. Keith has been in practice since 2000, attending to the health needs of area families. His clients have come to rely not only on the depth of his knowledge and experience but on his kind and caring attitude. Dr. Keith also takes the time to listen to his clients' concerns.
At Forest Chiropractic Wellness Centre we pride ourselves on helping people get well and stay well through our holistic approach. We improve spinal health and function with chiropractic care and promote general wellness and prevention with lifestyle. Focusing on true wellness and addressing the actual cause of problems is what sets us apart from other chiropractors and practitioners in the area.
Providing Lifestyle Assessments
Our lifestyle choices have a huge impact on the state of our health and future health potential. Our food preferences, lack of exercise, excessive weight, drug, alcohol and tobacco habits, stress and negative thinking can and do contribute to a state of less-than-optimal health. But we all have these issues to deal with, and many of us can feel helpless to know how to change them and to completely understand their impact.
We're the only chiropractic office in the area that provides their clients with thorough and scientific lifestyle assessments to help shine a light on these very weaknesses and strengths in your health potential. We also offer clients classes designed to help them enhance their health. Topics include: nutrition; neurology of exercise, chiropractic and movement; and stress and its impact on hormonal states.
Offering Natural Care for Everyone
We provide state-of-the-art chiropractic care to our clients and feature comfortable, low-force techniques, including the use of ArthroStim™ technology, which is unique to the Forestville area. Dr. Keith has advanced training in the care of pregnant mums and babies and is a Certified Chiropractic Wellness Lifestyle Practitioner.
We want to help you maximise your health potential, regardless of age, through proven care recommendations. Whether you find yourself in acute pain, or just want to live a better life, we can help.
Would you like to achieve a better quality of life through chiropractic and simple lifestyle improvements? Contact us today for an appointment!
Dr Keith Farrugia (Chiropractor) | Forest Chiropractic Wellness Centre