Meet Dr. Keith Farrugia (Chiropractor)
Finding a Home in Australia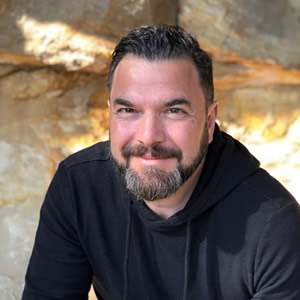 After earning a four-year Bachelor of Science Degree at the University of Toronto, Dr. Keith completed an additional four years of postgraduate study to earn his Doctor of Chiropractic from the prestigious Canadian Memorial Chiropractic College in 2000.
While spending nearly four years traveling around the world and working as a locum chiropractor, Dr. Keith was exposed to a broad variety of practice styles and developed a mastery of many advanced chiropractic techniques. Following a one-year stint as an associate doctor in Australia, however, he learned enough about the Australian culture and people to want to make this beautiful country his permanent home.
Contributing to the Lives of Others
Dr. Keith's passion for clinical excellence has resulted in countless hours of postgraduate education in order to better serve the needs of his clients. Some of his most notable accreditations and memberships are:
Fellow in the International Chiropractic Pediatric Association (FICPA)
Certified Chiropractic Wellness Lifestyle Practitioner (CCWP)
Member of the Australian Chiropractors Association

For me, the best part of my practice is when people come to see me at the end of their rope, discouraged and hopeless about their chances of relief or recovery – and to know that I have the tools to help. Seeing the turnaround days or weeks later is the greatest gift I could possibly be given.

Staying Active in Forestville
Dr. Keith regularly trains at the local gym in Forestville, and takes pleasure in walking to work every day. "I love being a part of this community, and the fact that I've come to know so many of the people that live here."
Striving to be a role model for his clients, Dr. Keith feels that it's very important to model good lifestyle habits at home as well. Eating right, exercising regularly and quality interaction with his three young children add balance and harmony to his life. He and his wife share a wonderful relationship as well, one that fosters love and support and encourages personal growth.
With 20 years of clinical experience, Dr. Keith feels blessed to help his clients gain better health through modern chiropractic and evidence-based lifestyle habits. Contact us today to schedule a same-day appointment!
---
Chiropractor in Forestville | (02) 9453 3233