Effective Sciatica Treatment In Forestville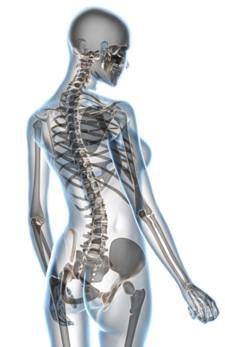 Chiropractic Care For Sciatic Nerve Pain
Sciatica, a common musculoskeletal problem caused by pinched nerves or nerve inflammation, can result from a number of disturbances including disc bulges or protrusions, muscular spasms and spinal joint degeneration (arthritis).
At Forest Chiropractic Wellness Centre, we're proud to be able to provide patients who suffer from sciatica with a unique treatment plan that works to correct and restore optimal spinal function, helping you get back to doing the activities you love without pain.
Chiropractic Treats The Root Cause
When it comes to relieving pain caused by sciatica, many approach the injury by simply numbing the pain. Though this may bring temporary relief, neglecting to address the cause of the pain and treat the spinal condition properly can lead to further deterioration and even bigger problems in the future. Think of it this way-taking painkillers or having an epidural injection for sciatic pain is just like freezing the root of an aching tooth.
Without correcting the underlying tooth decay, you're left with a far worse situation!
We believe in treating the root cause of the problem with chiropractic care and simple lifestyle recommendations instead of ignoring the true issue.
What To Expect
Our approach to sciatica is scientific and logical. During your first appointment, you will receive one of the most comprehensive spinal health assessments in the industry, which will help your doctor of chiropractic establish the root cause of your pain. Then, you'll receive a report that scores your overall spinal health and identifies where your spinal problems are, including the underlying lifestyle factors that are causing them.
We want our patients to fully comprehend the findings, which is why your doctor of chiropractic will take the time to go over the report in full detail, offering you the chance to ask any questions you may have. Then, we'll recommend the most appropriate and effective treatment that will bring you the best results.
We are honest and want you to understand that there is no miracle cure and not everyone gets great results. But rest assured our doctor of chiropractic has over 15 years of clinical experience and his approach to sciatica pain is a scientific and logical one. No gimmicks. No fads.
Book Your Appointment Today
You don't have to live with sciatic nerve pain. Contact our practice today to schedule your first appointment and begin your journey to finding your best health yet.


Treatment For Sciatic Nerve Pain. Located in Forestville.